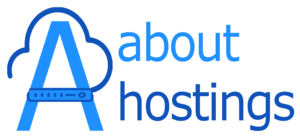 At AboutHostings.com, we are committed to safeguarding your privacy and ensuring the security of your personal information. This Privacy Policy outlines how we collect, use, and protect the data you provide while using our website. By accessing and using our services, you consent to the practices described in this policy.
Information Collection:
We may collect various types of information, including personal data, when you browse our website, subscribe to our newsletters, or interact with our content. This may include your name, email address, and other contact details.
Data Usage:
The information we collect is primarily used to improve your browsing experience, provide relevant content, and communicate with you. We may also use this data for analytics, marketing, and to offer personalized recommendations.
External Links and Affiliates:
AboutHostings.com may contain external links to third-party websites and affiliate links. Please be aware that we have no control over the content or privacy practices of these sites. We encourage you to review their respective privacy policies before sharing any personal information.
Data Security:
We employ industry-standard security measures to protect your data from unauthorized access, alteration, or disclosure. However, no online transmission or storage method can guarantee absolute security.
Cookies and Tracking:
Like many websites, we use cookies and tracking technologies to enhance your user experience. You can modify your browser settings to manage cookies preferences, but be aware that some features may not function properly.
Consent and Updates:
By using our website, you consent to our Privacy Policy. We may update this policy from time to time to reflect changes in our practices. It is recommended to review this page periodically for any updates.
Questions and Contact:
If you have any questions or concerns about our Privacy Policy, please contact us at info@abouthostings.com. We are committed to addressing your inquiries promptly.
Thank you for choosing AboutHostings.com as your trusted source for hosting information. Your privacy is of utmost importance to us, and we strive to provide a secure and informative browsing experience for our users.