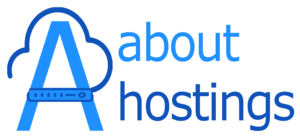 Welcome to AboutHostings.com!
At AboutHostings.com, we are your ultimate destination for all things hosting-related. Our passion for technology and the ever-evolving world of web hosting has driven us to create a platform that offers insightful blogs, detailed reviews, and comprehensive comparisons of various hosting solutions. Whether you're a seasoned developer, a business owner, or someone just stepping into the realm of web hosting, our mission is to provide you with the knowledge and guidance you need to make informed decisions.
Our team of experts is dedicated to exploring every facet of hosting, from the different types of hosting available, such as shared, VPS, dedicated, and cloud hosting, to in-depth reviews of various hosting providers in the industry. We understand that choosing the right hosting solution can significantly impact your online presence, which is why we strive to deliver accurate, up-to-date, and unbiased information to empower you in your hosting journey.
Transparency, accuracy, and user-centricity are at the core of what we do. Whether you're seeking guidance on which hosting option best suits your needs, want to explore the features and performance of specific providers, or simply stay updated with the latest trends in hosting technology, AboutHostings.com is here to be your reliable source of information.
Thank you for joining us on this exciting journey. Together, let's navigate the vast world of hosting and ensure your online endeavors are backed by the best hosting solutions available. Feel free to reach out to us with any questions, suggestions, or topics you'd like us to cover. We're here to help you make your hosting decisions with confidence.